Pre-Christmas Swimwear Sale: Save Up to 60%
18 December 2014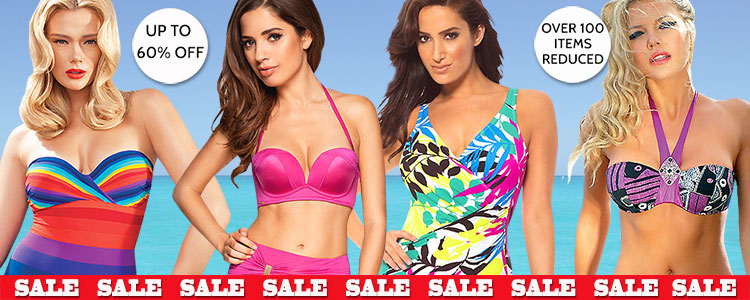 We're six days away from Christmas, but we can't wait until Boxing Day for great offers. We know it isn't easy to shop swimwear, specially if you buy it for someone else as a gift. So here is our pre-Christmas swimwear sale.
What products are included in our pre-Christmas swimwear sale? UK Swimwear's 2014 pre-Christmas swimwear sale includes over 100 items. The price range is anything from £10 up to £150. All your favourite swimwear brands are available. Whether it be Roidal, David, Gottex, Miraclesuit, Sie Lei Mare, and even Anita Care. Our Swimwear Sale also has wonderful discounts in beach bags, pareos and kaftans.
Fresh Blue, Navy, And Green Aqua Tones
Blue, navy, and aqua green tones offer a serene and calming vibe to swimwear fashion. These cool hues evoke images of crystal-clear waters and tranquil beach scenes, making them perfect for those who appreciate a sense of tranquillity and relaxation. A fresh blue bikini brings a sense of serenity and peacefulness. While a navy bikini exudes sophistication and elegance. An aqua green bikini adds a touch of tropical paradise and freshness to any beach or poolside look. These cool tones are versatile and timeless. And they can easily be paired with other colours or patterns to create a variety of stylish looks. Whether lounging by the pool or strolling along the beach, bikinis in these refreshing tones are ideal for those who want to embrace a sense of calm and serenity in their swimwear choices, while still looking chic and fashionable.
Warm Intense Colours Red, Orange, Yellow, And Cherry
Warm intense colours such as red, orange, yellow, and cherry are excellent choices. They bring a vibrant and fiery energy to swimwear fashion. These bold hues are perfect for those who love to make a statement and stand out from the crowd. A red bikini exudes confidence and passion, while an orange bikini radiates warmth and playfulness. A yellow bikini brings a sense of sunshine and positivity, and a cherry bikini adds a touch of sweetness and femininity. These warm intense colours are perfect for beach goers who want to make a splash and express their bold personality through their swimwear. Whether worn as a solid colour or incorporated into a pattern or print, bikinis in these fiery shades are sure to turn heads and create a striking impression, making them a must-have for those who dare to be bold in their swimwear choices.
The Timeless And Essential Black Bikini
The black bikini is one of the most timeless options for any swimwear lover. It is simple yet sophisticated, with a design exudes elegance. This makes it a classic choice that never goes out of style. The sleek black colour is both versatile and flattering, complementing all body types and skin tones. The black bikini is a must-have for beach trips, pool parties, or any water-based adventure. Its minimalist charm allows for endless styling possibilities, whether paired with a colourful sarong for a Boho look or accessorized with statement jewellery for a chic beach-to-bar ensemble. The black bikini is a timeless icon that embodies the essence of effortless and timeless style, making it an essential piece for any swimwear wardrobe.
We're aware that sometimes women struggle to find swimwear on sale in their very own size. So we've included items from size 8 until size 26 in 2014's swimwear sale.
You May Also Like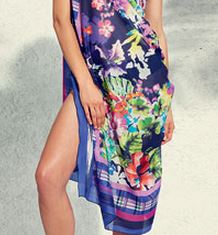 12 June 2013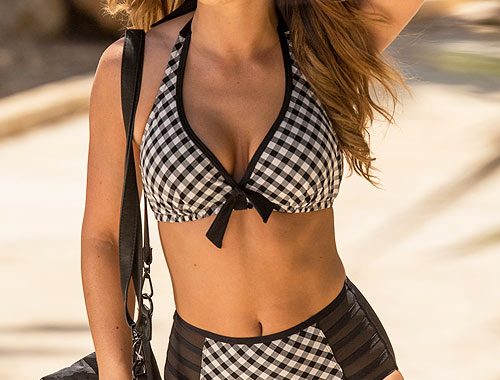 17 February 2017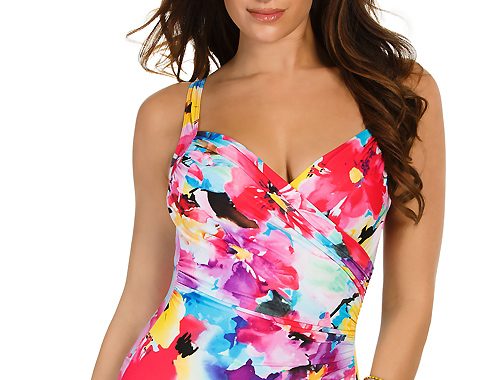 18 November 2015