Miami Swim Week 2016: Top Swimwear Trends
26 July 2015
Miami Swim Week 2016 is over and it has left us so many gorgeous designs. Many of our favourite swimwear brands were there. This swimwear catwalk is always a wonderful source of inspiration for us. Do you want to know what are the Top Swimwear Trends we've spotted at Miami Swim Week 2016?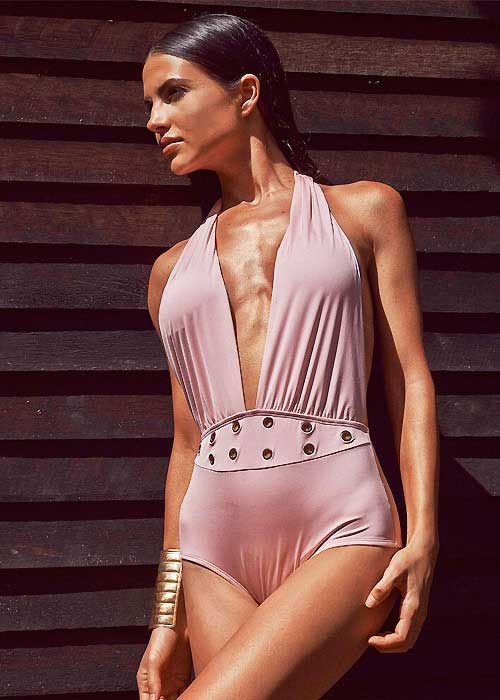 Miami Swim Week 2016 has marked the return of the swimsuit to catwalks. Swimwear designers have gone for sexier versions of the classic one-piece. Inspired in the 70's, plunged swimsuits are called to be a Must-See of Summer 2016. Hot As Hell and Maxim featured very similar styles to the one in our picture above.
High Leg + (Very) Low-Waisted Bikinis
Low-waisted bikinis are back to Fashion. However, if you fancy high-waisted bikinis, do not worry: they aren't gone yet! Marcelle and Indah are some of the designers who have gone for this trend at Miami swimwear catwalk.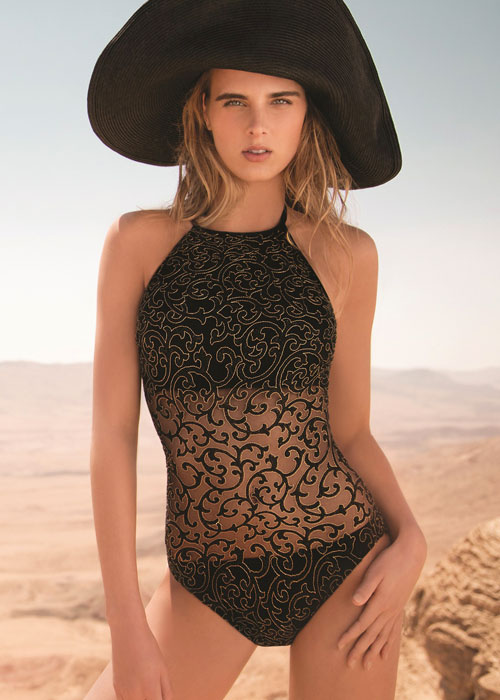 Along with plunged necks, halter necks will be absolutely hot in 2016. Lybethras & Gottex, in the picture, have featured this trend, which is meant to be one of the next season's top trends!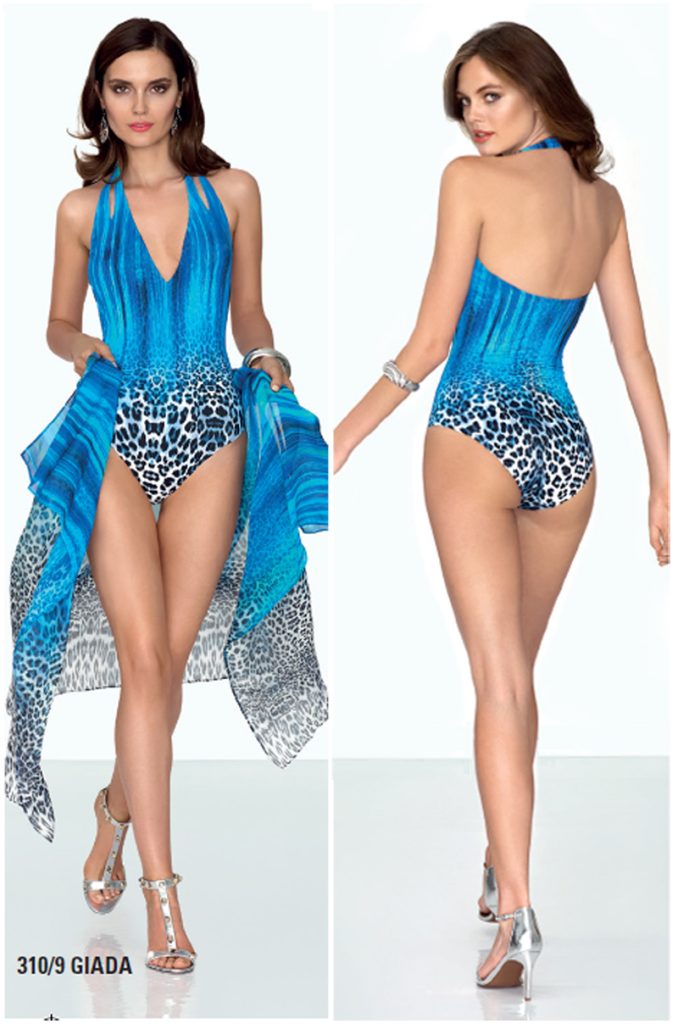 Had Animal prints ever stopped being into Fashion? They're coming next season as spectacular as always. Montoya and Sinesia Karol were some of the swimwear designers who have gone for animal printed swimwear. Our best-selling brand Roidal is also going to introduce a great aminal-printed range in blue and turquoise. Truly beautiful!
70's prints: Contrasted florals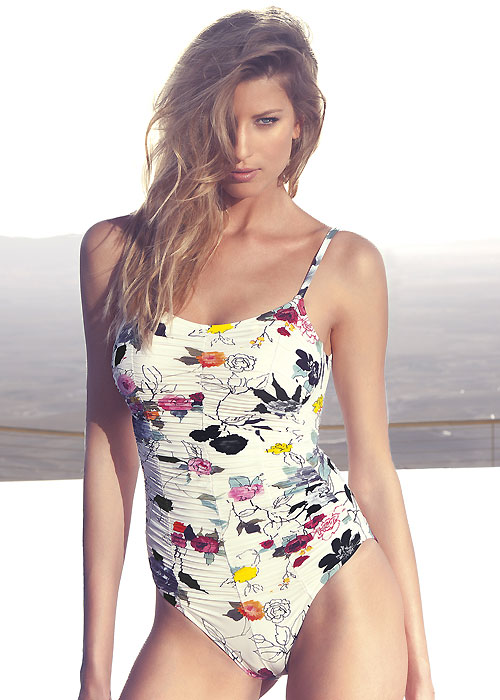 We've also spotted 70's inspired very contrasted floral swimwear. Pale colours are hot in 2016, too! Tori Praver and Hot as Hell are some of the names behind this trend, which we have already seen in Diva swimwear range!
70's prints: Tribals prints
Tribal prints are really popular this season and they're staying in 2016, crossed with some other prints (left). Swimwear designer Diva has already featured this trend, which we've spotted also in Luli Fama and Robb & Lulu catwalks!
70's Trends: Lace & Denim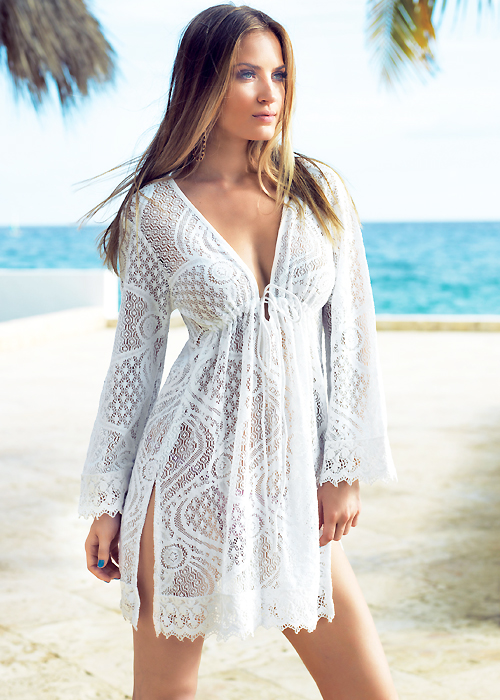 Other 70's-inspired details were lace, crochet and denim. 2016 Swimwear trends copy the Fashion trends of SS15, meaning you can mix and match your tops and Summer dresses with your swimwear. How awesome is that? Hot as Hell and Lyberthras. 
What's your favourite trend from Miami Swim Week 2016? 
You May Also Like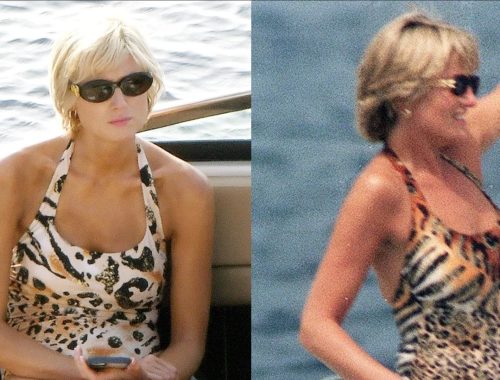 30 March 2023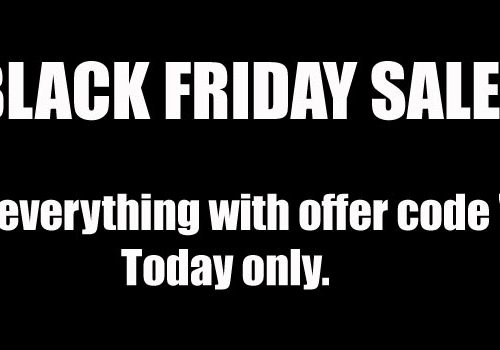 22 November 2012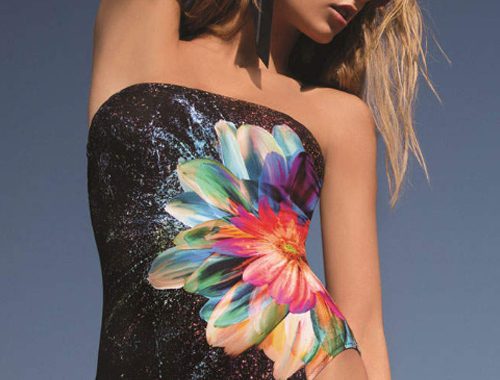 18 December 2015