MareDiModa Swimwear Trends For 2018
1 June 2017
In time for the MareDiModa event in Cannes this year and in association with WGSN and trend forecast leader David Shah; four beachwear and two 'intimates' macro trends for 2018, have been released. So, if you want to know your beach clothing ranges or find out what's going to be hip on the beaches next summer, attend MareDiModa's event in Cannes this year.
It's also a hive for trend futurists who, have likely already compiled the looks set to hit the beaches in 2018.
MareDiModa
The Cannes MarediModa fair has grown into one of the most popular and successful beachwear events on the planet. All industry leaders look to exhibit, make contact and look to exchange and seek out new business contacts throughout the event.
Initially, the event was set-up to promote and represent manufacturers of beachwear, back in 2003. The event now has leading manufacturers lining up to take up a stand.  No longer just manufacturers, but designers and the latest swimsuit makers now descend every year to this event in Cannes.
The Mission, that has grown out of this event, encourages the development of creativity, culture and the economy associated with high-end, luxury swimwear. Analysis of the current and future markets, along with plans for improving and nurturing the market, transpires throughout the event.
Swimwear Trends
The four beachwear trend boards have been termed up as Radical Honesty, Sporty Activist, Deep Glamour and Gypset Swim.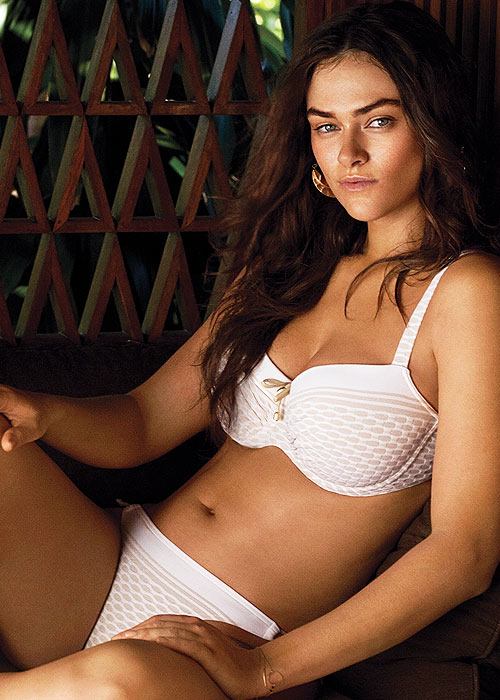 Radical Honesty
Incorporating simple shapes with designer lead lines combining collaged patterns and geometric shapes. The aesthetic is that of a non-stereotyped and unconventional feel, aimed at celebrating diversity by embracing the "real".
It gives a second skin effect as elevated neutral colours aim to show the beauty of women's bodies merging with comforting, sustainable and soft materials. A summery feel tops this off, being achieved with deep rusted orange mixed with a soft apricot that adds warmth to this minimal trend.
Sporty Activist
Exploring the border between swimwear and activewear by using bold geometric prints with intense colour blocking.
This represents a concept of high-tech and sporty with an energetic performance.  The forward-thinking design and innovative fabrics inspire a vibrant look with enlightened and progressive colours.
Deep Glamour
Exploiting the use of bold and decorative prints that combine 70's inspired geometric patterns and dark floral "potpourri", that embraces a new kitsch and romantic attitude played out with soft and fluid swimwear fabrics, with refined detail and finishes.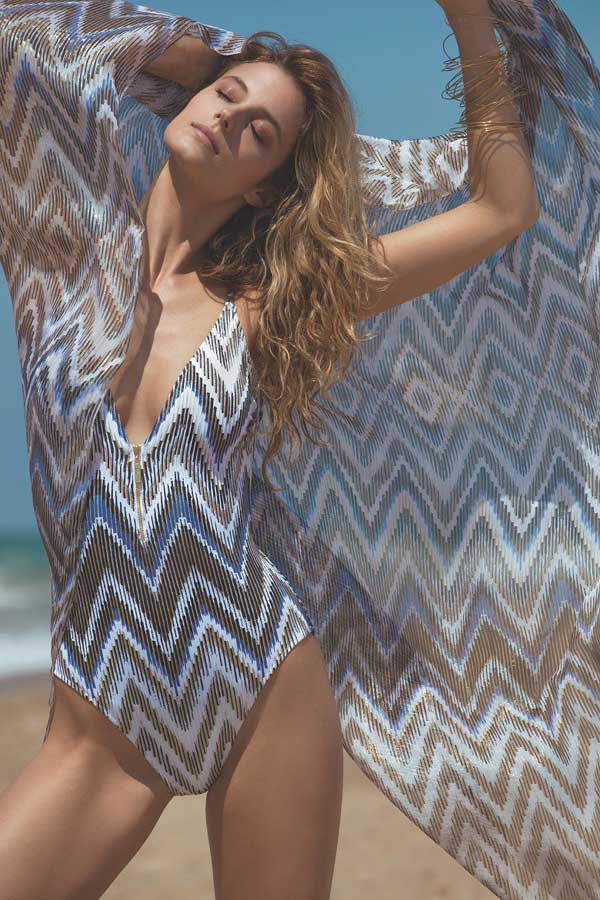 Historical references add a touch of luxurious decadence that meets with an ultra-modern aesthetic, mixing drama and heritage together.
Gypset Swim
A carefree and enlightened 70's boho style is accomplished using Navajo prints that overlap, combine and merge florals from the tropics.
The colours celebrate a tutti-frutti blend with yellow citrus mixed with purple and pink berry tones and nectarine accents. Tones move from light to dark, combining colours of blue and green, alluding to an urban look and feel, for this exotic trend.
The two intimate boards are portrayed as Girl Gang and Precious. Not entirely swimwear, though still a nice exploration into the culture that is 'intimate' lingerie fashion.
Girl Gang
Bold, graphics with a fresh aesthetic this trend encompasses the arty-girly look mixed with gender-less and androgynous references.
This new feminist-inspired story for lingerie set in a re-invented 90's aesthetic, that combines feisty and confident activist messaging. Conceptually enhancing and bringing together a new generation of young women who are raising their voices.
Precious
Again, a graphical approach but with a minimalist feel, a contemporary push that entwines boudoir styles with a luxurious aesthetic that reinvents sophistication and refinement within the realms of lingerie.
Colours are inspired from modern cosmetics that combine digital and graphic prints from peek-a-boo sheers, lace and brocade inspired prints.
What do you think of these trends, have you or do you plan to attend the event in Cannes? Let us know your thoughts or plans, we'd love to hear what you think.


You May Also Like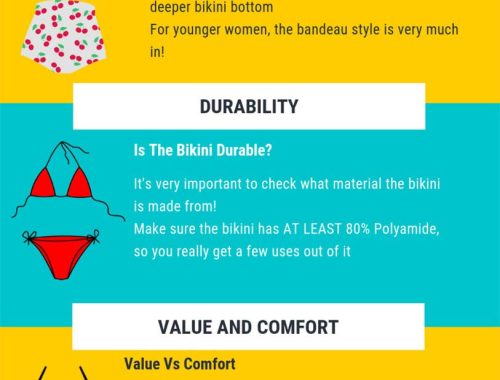 5 July 2019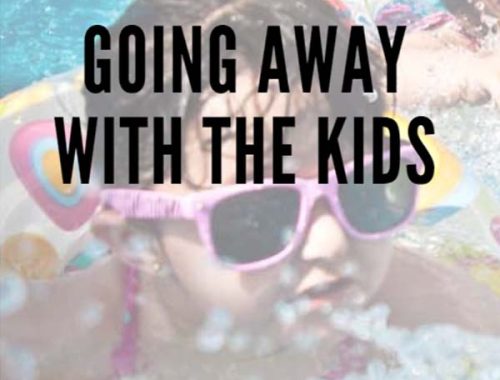 15 May 2018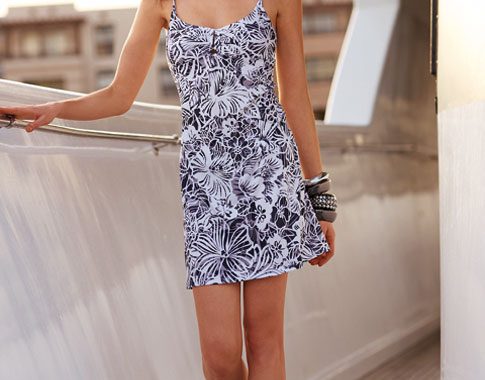 29 September 2011