Destination Miami Beach: The Hottest Neon Swimwear
16 August 2015
Today we travel to Miami, one of the most popular destinations for a beach getaway. Miami is the home of the most well-known swimwear show on Earth: The Miami Swim Show. If you're going to visit Miami Beach, you need to embrace this trend: Neon Swimwear! This is what you have to pack if you travel to Miami Beach.
Phax Elemental Gold Ring Bandeau Bikini – £74.95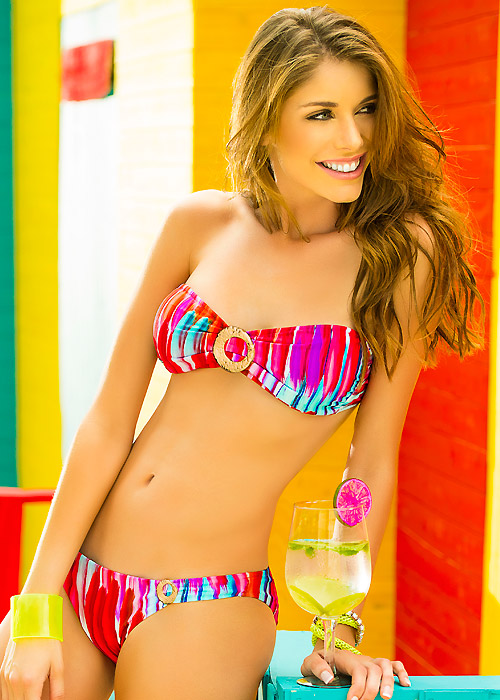 A mixture of intense neon colours and two gorgeous golden adornments to add a touch of luxury. The Phax Elemental Gold Ring Bandeau Bikini is perfect to show off your bikini body.
Baku Tokyo Twist Bandeau Bikini – £86.95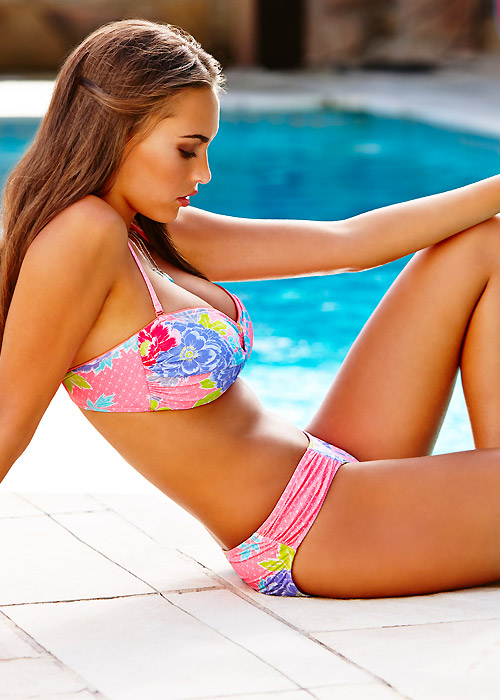 This Baku bikini is absolutely gorgeous. Not only has it beautiful floral prints, but also jazzy neon colours and a cute retro-inspired twisted bandeau top. Just perfect!
Baku Tokyo Tie Front Swimsuit – £84.95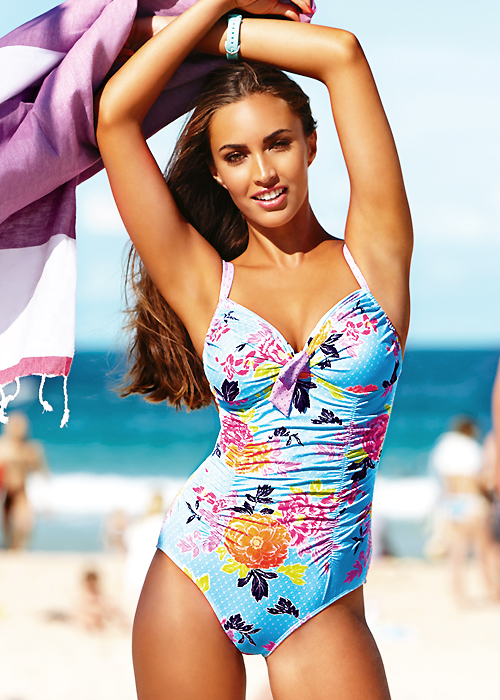 If you liked the Tokyo Twist Bandeau Bikini you'll love this Baku swimsuit. It has a similar floral pattern in neon blue and a special design: Double seam to flatten any bumps and built-in bra support for a push-up effect.
Neon triangle bikinis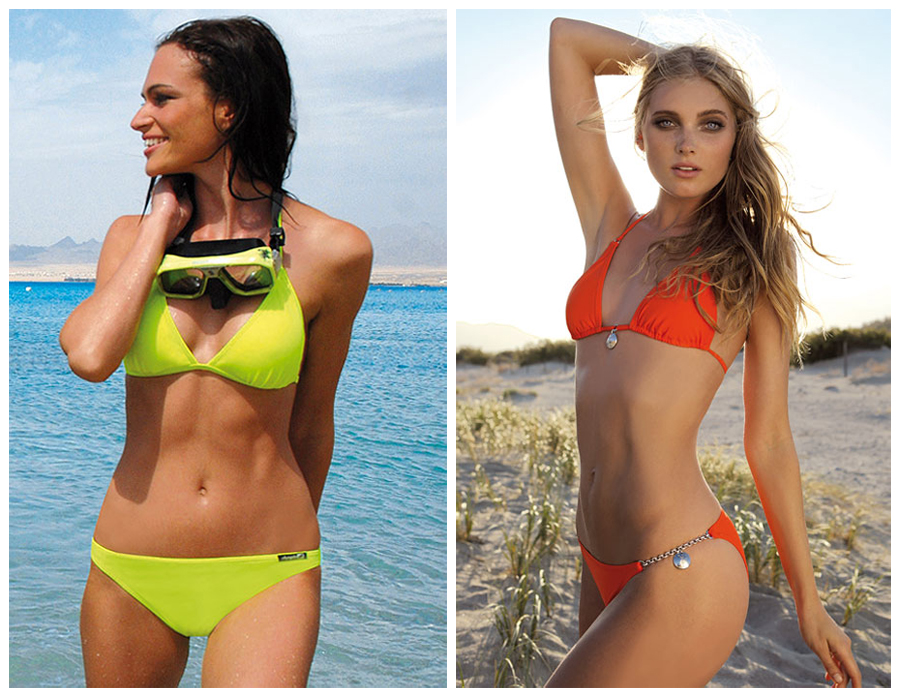 Olympia Farren Bikini (£34.95 £44.95) & Pain de Sucre Barbade Triangle Bikini (£99.95 £119.95)
Every woman needs a plain neon bikini, don't you think? It's one of those garments you can wear year after year. Maybe not the best choice for the first day of holidays, but don't forget Neon swimwear looks amazing once you've got some colour. If your skin is dark this neon swimwear is 100% essential.
Gottex Silver Pattina Bikini – £99.95 £129.95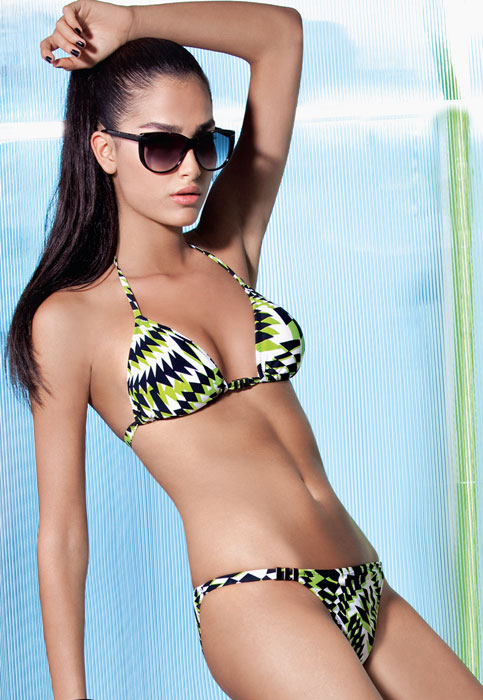 Zigzag prints are very popular this season. Besides, this bikini seems as if it was designed to drink a Mojito. Just what you need to to enjoy Miami!
More Miami Beach-Inspired Swimwear: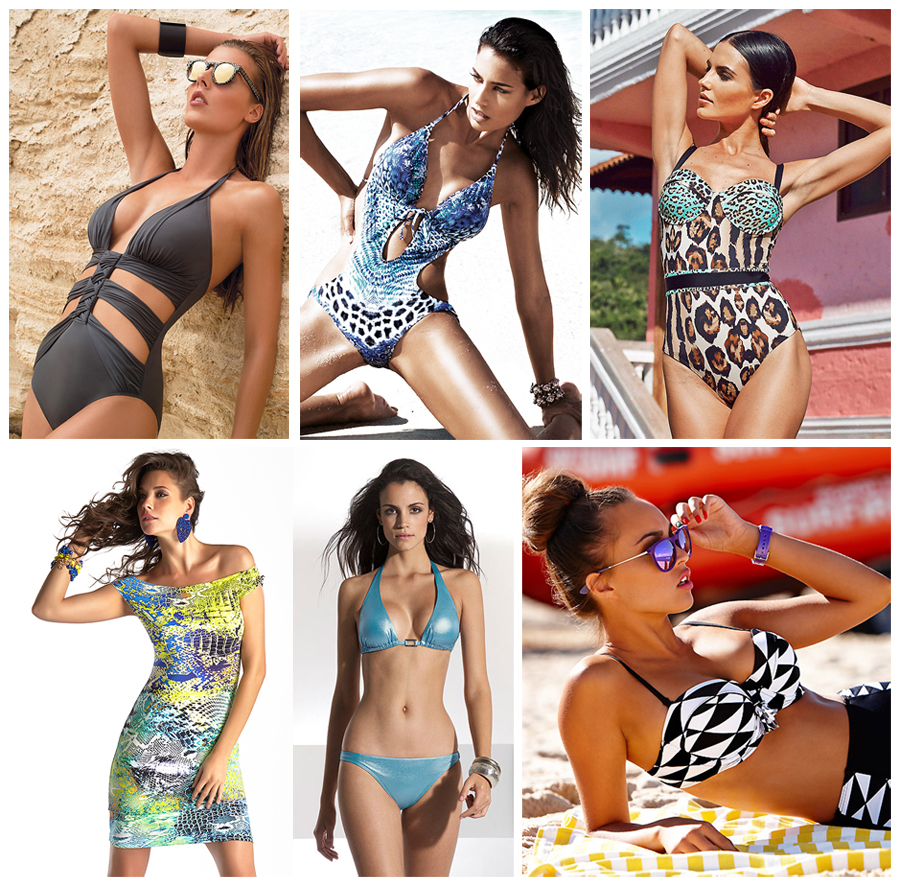 You May Also Like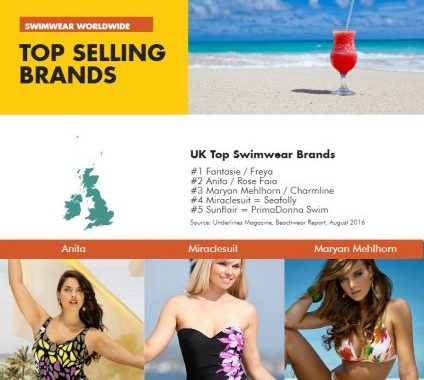 12 September 2016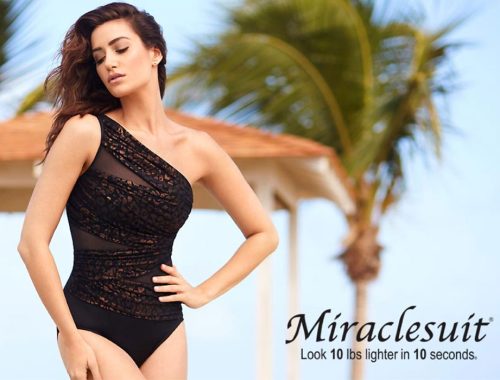 13 September 2017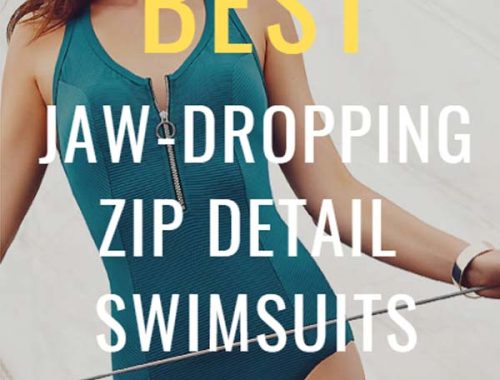 6 November 2018