Guide to Buying Swimwear for Pear Shaped Bodies
9 September 2015
Do you remember our guide to buying swimwear for rectangle bodies? We have had very good feedback about it and, so, we've thought we needed a guide to all body types. Today: UK Swimwear's Guide to Buying Swimwear for Pear Shaped Bodies.
How is a Pear-Shaped Body like? 

A pear-shaped body has a smooth triangle shape: Narrow shoulders and wider hips, with rounded bum and thighs. Unlike the triangle shape, pear-shaped women seem more proportioned, this meaning their waist is usually well defined. Some celebrities, such as Beyoncé and Rihanna, are pear-shaped. As you can see, it isn't a matter of being short, tall or fat, but the actual shape of your silhouette.
What are the most flattering swimsuits for a pear-shaped body?
A Deep V Neck Printed Swimsuit: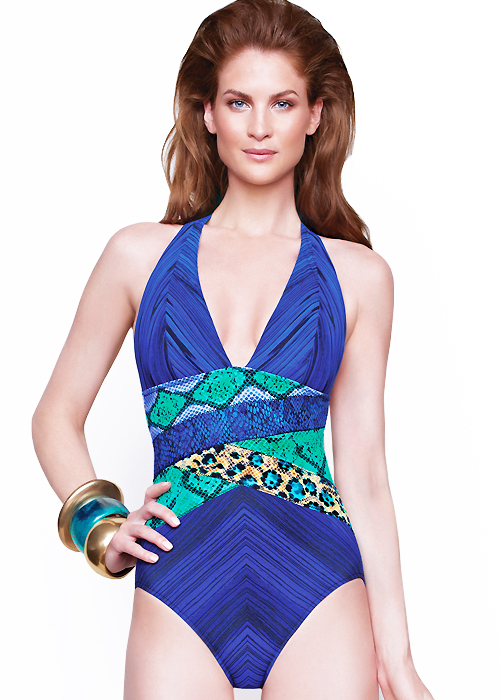 Swimwear for pear body shapes should intend to drive attention to the body top. A deep plunged V neck will accomplish it, moving everyone's eyes away from your bottom. As you can see in the Gottex Emerald Boa Halter Neck Swimsuit a good print has always a flattering effect, too.
A flattering Asymmetric Cut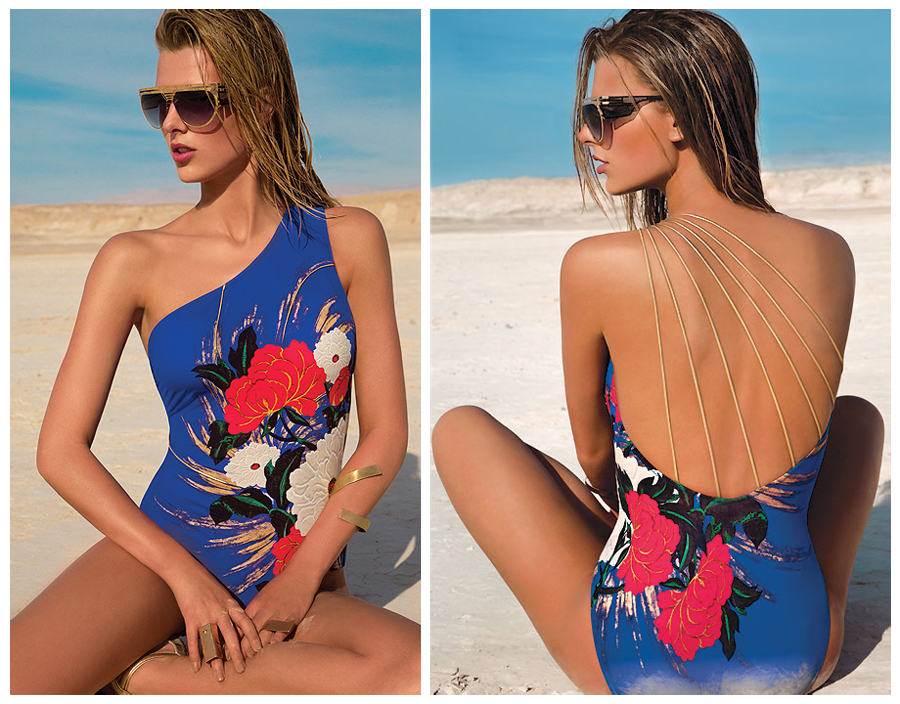 Another good option is an asymmetric neckline in order to, again, drive the attention to your shoulders. If you are into asymmetric swimwear, you have to own the stunning Gottex Mandarin Asymmetric Swimsuit. 
High Cut Leg Swimsuits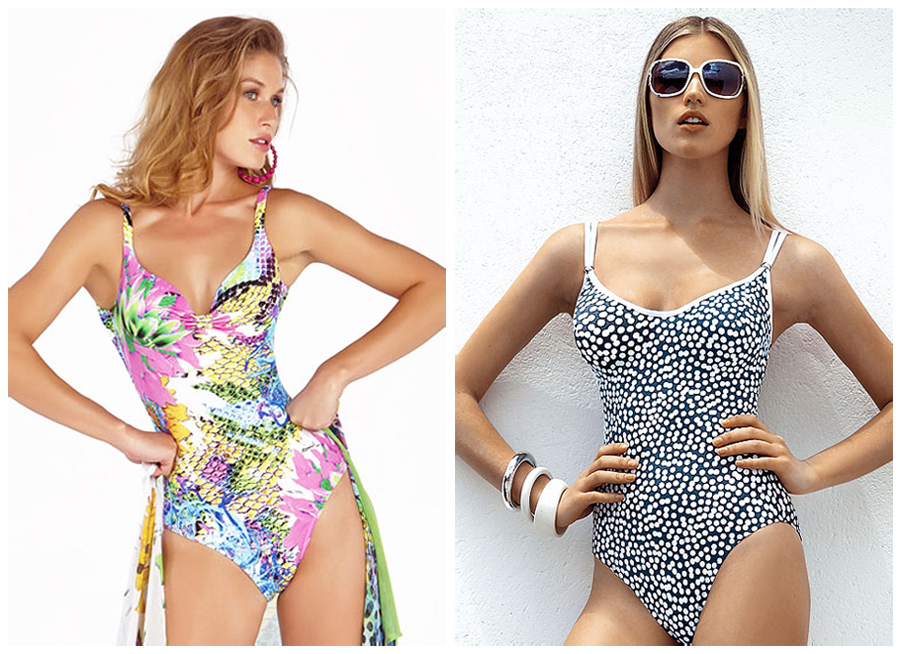 It isn't a coincidence that many pear-shaped celebrities have gone for a Frong swimsuit this Summer (an extremely high cut leg version of the traditional swimsuit). Don't be scared of showing off your leg Roidal Ursula Moulded Cup Swimsuit and Tessy Ursula Swimsuit. 
A String Bikini Brief
A simple string can make a difference! You can either go for tie side briefs or regular briefs with a string adornment, like the Diva Lori Bikini. 
A Comfy Tankini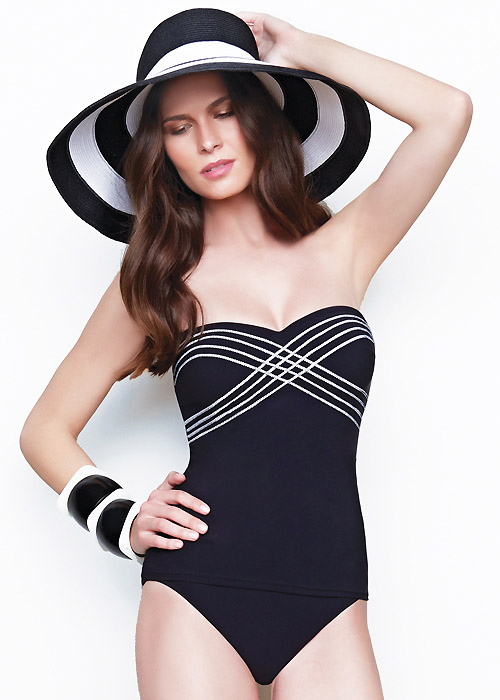 Tankinis are one of the most flattering pieces of swimwear and they look particularly good on pear bodies. Try out the Gottex Lady Like Luxe Tankini. 
Best Prints to flatter a Pear Shaped Figure:
What is the most flattering print of swimwear for pear-shaped bodies? There're many right answers. Our suggestions would be: Either small floral prints or any other small prints will make it.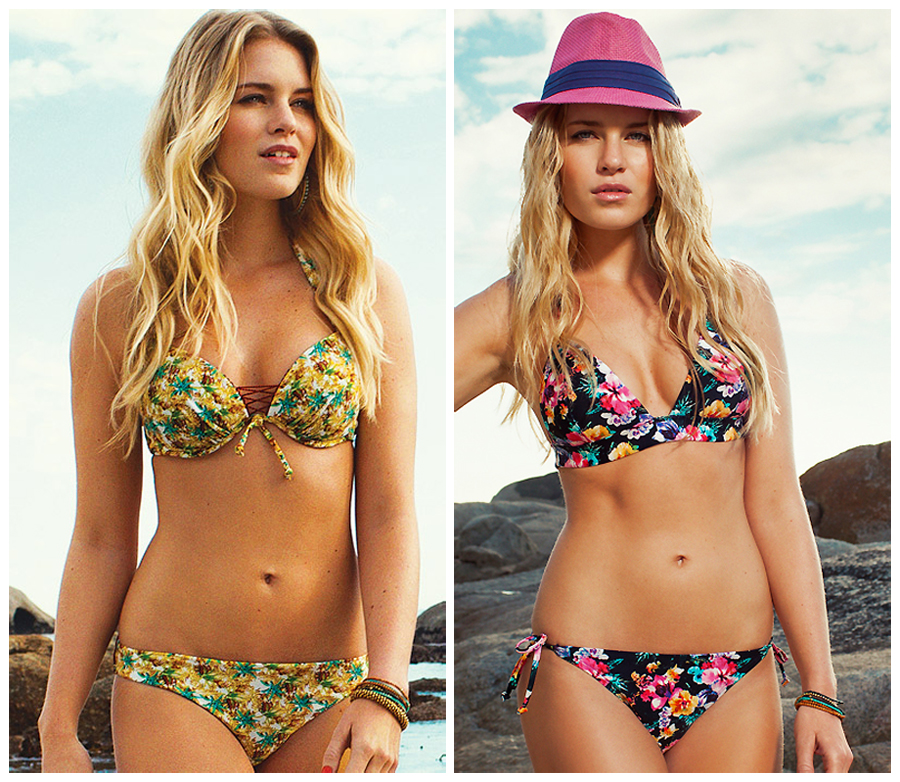 Two little beautiful floral printed bikinis for pear shapes: LingaDore Zanzibar Halter Neck Bikini and LingaDore Hula Push-Up Bikini.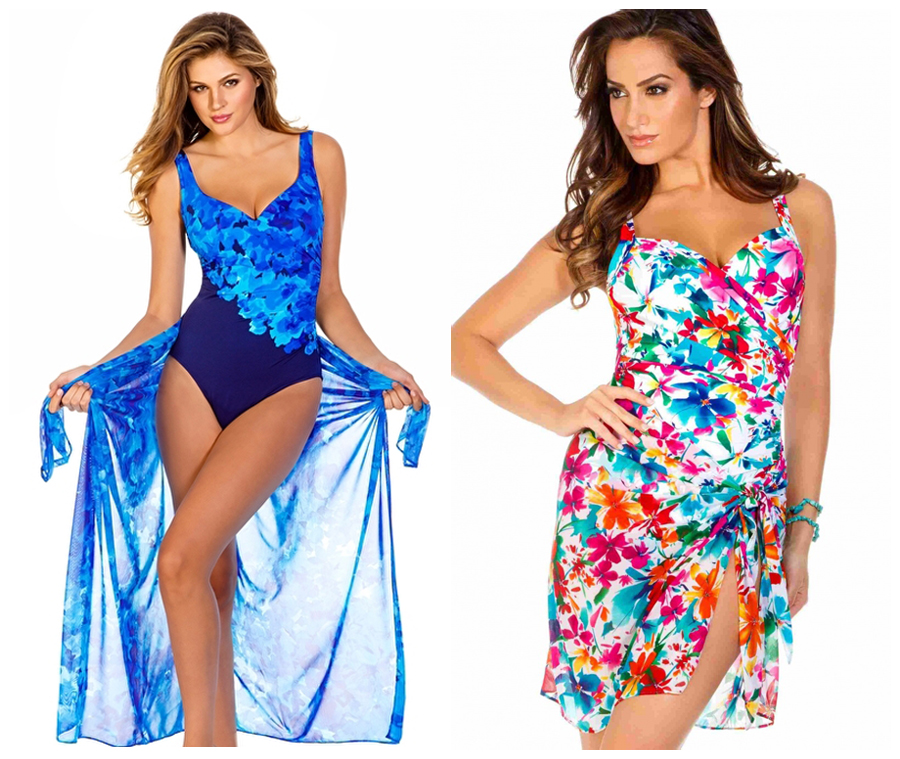 Miraclesuit Floral Cascade Pareo & Miraclesuit Pick a Posey Floral Tie Side Sarong
Don't forget to cover up with a pareo in a beautiful print. Aside knot looks amazing in pear-shaped women!
You May Also Like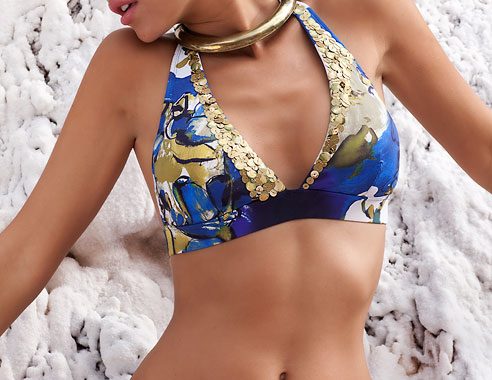 14 September 2012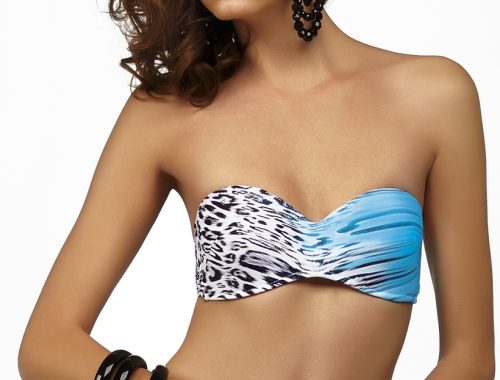 3 January 2017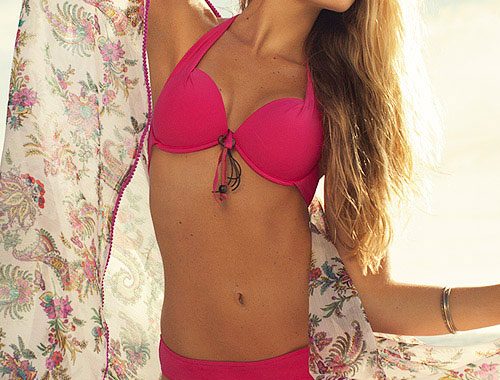 10 July 2018