The Pareo – Varied, Versatile, Visually Stunning
18 June 2013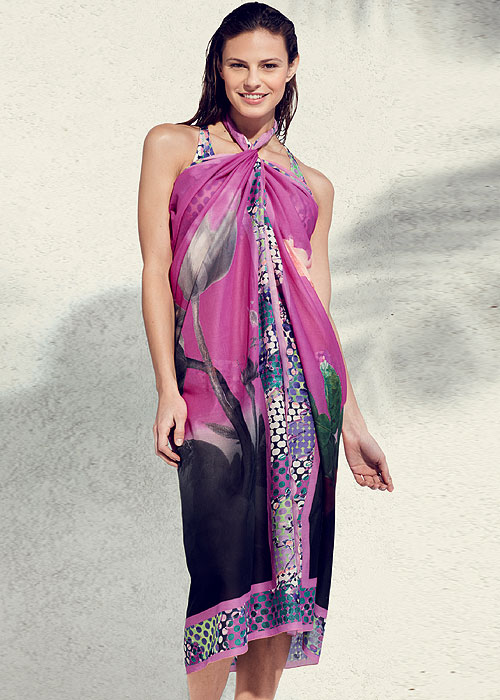 This gorgeous pareo by Rosch shows you exactly why they're one of the most popular swimwear designers around. It's about as unique and creative as a pareo or any other beach garment can get.
Its base is a sumptuous floral pattern. Made with a rich tapestry of colour and hue that's gone into creating one of the most mystical centrepieces we've ever had the pleasure of reviewing. The psychedelic purples turn these flowers into a dreamscape on fabric.
But there's more than just colour to this pareo. Never before have we seen something like a floral pattern so successfully crossed with something so precise and manmade.
The abstract pattern around the edges is even more colourful and entirely separate from the nature theme in the rest of the pareo. Instead, it's like something from modern art, carefully built around geometric motifs. The contrast is powerful and makes this one of the most varied, versatile and visually enchanting pieces of swimwear we've ever seen.
You May Also Like
9 September 2011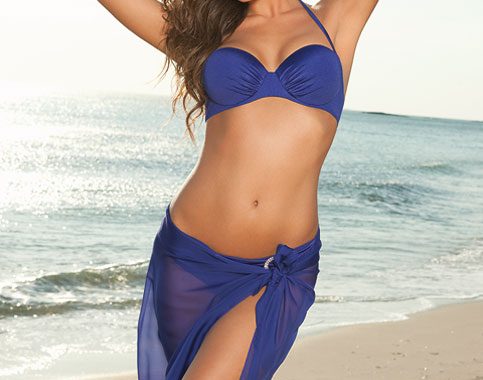 6 September 2013